×
Meet Stephanie Jallen
Check out this interview with NEPA's very own Stephanie Jallen.
×
Paralympic Skiers Looking to Sochi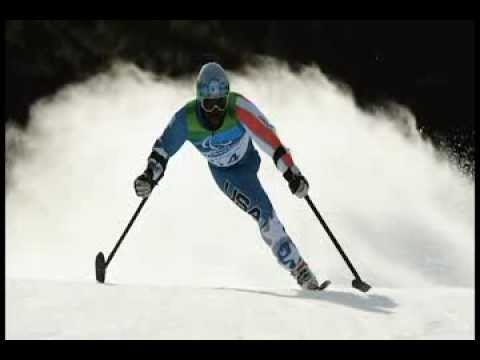 A member of the U.S. Paralympics Alpine Skiing National Team, 18-year-old Stephanie Jallen of Harding won bronze in the Women's Super-G and Super-G Super Combined events in the Winter Olympics in Sochi!
April 3, 2014 -- Stephanie won Best Paralympic Moment and  Best Female Paralympian at the Best of the U.S.Awards. And met with President and Mrs. Obama at the White House. Way to go Stephanie!
FRIDAY, 3/14 -- Jallen wins second Bronze medal of Paralympic Games. This time in the Super Combined Event.
MONDAY, 3/10 -- Stephanie won the BRONZE medal in the Super-G!!!!! Congrats Stephanie.
Stephanie has three more events in Sochi: the super combined on Tuesday, 3/11, the slalom Friday, 3/14 and in the giant slalom Sunday, 3/16, the final day of the Paralympics. Here is the schedule of NBC's coverage of the Paralympics.
---
We've created this page to help everyone meet Stephanie, see photos of her and watch videos of her in action, follow her progress in Russia and send her inspirational messages.
* Read Stephanie Jallen's inspiring story. 
* Watch more videos of Stephanie in action.
We are all cheering Stephanie on!
Please feel free to wish Stephanie best wishes on her adventures in Sochi by leaving her a 'comment' below.
Visit stephaniejallen.org to find out more about Stephanie and to make a donation to help offset the expenses involved in making a dream come true.